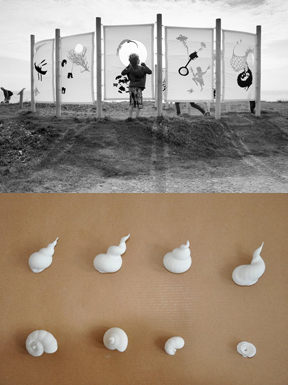 social cultural artistic invention and innovation
Proboscis is the creative practice of artists Alice Angus and Giles Lane and our associates. We are based in London and work across the UK and internationally.
We create artistic projects of our own as well as collaborating with others to bring our expertise in social engagement, creative research, innovation and problem solving into other areas and contexts – what we call co-discovery for uncommon insight. Our projects and activities often help people create, communicate and share things they value in ways that transcend boundaries.
Collaboration and co-discovery are at the heart of our creative practice and ethos: involving innovative partnerships in fields as diverse as medical research, visual art, literature, film, music, community development, urban regeneration, environment and ecology, pervasive and mobile computing, anthropology and ethnography, mapping and sensor technologies.
Browse our projects or the news section for more information