September 19, 2012 by stefankueppers · 1 Comment
This post is one of several exploring the research and creative processes Giles and I have undertaken for our project Lifestreams, an Art+Tech collaboration with industry partner, Philips R&D in Cambridge as part of Anglia Ruskin University's Visualise programme.
From its beginning our collaboration with Philips R&D had a focus on lifestyle and health as the two key subject areas so they have formed an integral part of our dialogue and explorations. We've spent time in our discussions making and reflecting on the cross-connections between the two; how they intersect and influence each other. As our discussions evolved, we became more interested in some of the challenges for expressing and documenting personal and collective lifestyle choices visibly or invisibly affecting personal health and quality of life.
Stimulating personal motivation for change or reinforcement of positive activities through new means of reflection emerged as goal worth exploring further. Our primary purpose has been driven by thinking of ways and means to make lifestyle choices visible as a means for reflection and possible behaviour change.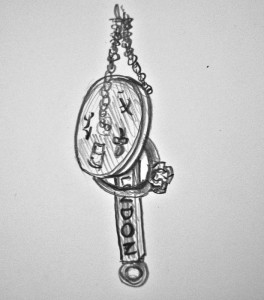 We debated what the possible scale and scope of factors affecting our lifestyles were that could be points of reflection; what the nature is of the need for both individuals and groups to see and reflect on the impact of their own and collective choices on health, well-being and quality of life. Our enquiry ranged from evolving ways to make visible and re-enforce positive patterns to  ways of making bigger changes to negative patterns. Our aim is to be able to engage people both through individual and collective reflection and debate.
For instance, what could be vehicles for change that have broad reach spanning young and old without requiring great depth of knowledge to 'read' complex information? What could be more emotive, accessible, tangible and shareable? That could indeed inspire a visceral and instinctual form of personal and public reflection? What would form could this take?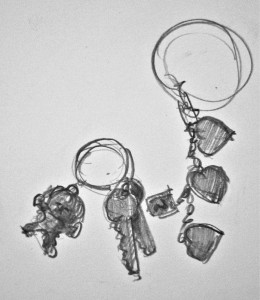 Our response to these questions was to take totemic objects as emotive points of reference – iconic and tactile tools for ongoing reflection. We began planning to evolve talismans of self-health, personal pieces that could be carried around on a keyring or as jewelery to remind ourselves of what matters to us. The might be like the charms of old, bracelets embellished with objects, tracing key events and people in our lives but extended to become markers for health and quality of life.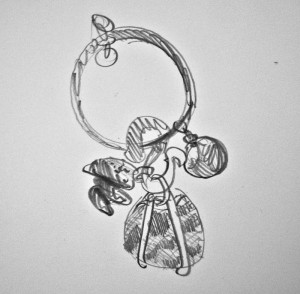 From these ideas of the charm we searched for physical forms that could act as personal objects attached to life, as symbols that are already in the public mind. We arrived at the seashell.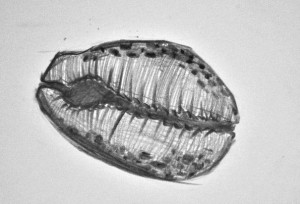 September 18, 2012 by Giles Lane · Comments Off on Lifecharm Shells Redux
Our collaborator at Philips R&D in Cambridge, David Walker, was generous enough to have some of the Lifecharm shells fabbed in a range of more exotic materials than our initial prototypes using Shapeways (a 3D printing firm spun-out of Royal Philips Electronics). The materials used range from metal/silver, ceramic and frosted and transparent glass.
Many thanks also to Dipak Mistry, our collaborator on Visualise Lifestreams at Arts & Business Cambridge who dropped them by the studio this morning.
August 9, 2012 by stefankueppers · Comments Off on Presenting the Lifecharm shells
This morning we are off to Cambridge for our final meeting with our collaboration partners at Philips R&D, where we will be presenting the lifecharm shells we have generated from our health data and talking about where we will be taking the project next.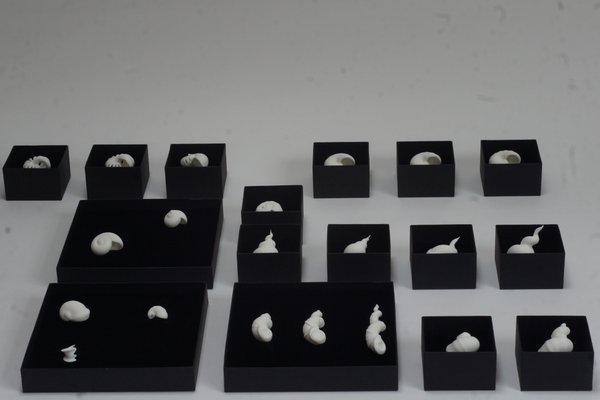 August 8, 2012 by stefankueppers · Comments Off on Of fly-eye domes and public health data sets
This post is one of several exploring the research and creative processes Giles and I have undertaken for our project Lifestreams, an Art+Tech collaboration with industry partner, Philips R&D in Cambridge as part of Anglia Ruskin University's Visualise programme.
As part of our quest to explore making health data tangible we began to research means of experiencing larger volumes of collective health data as a complementary experience to the 'lifecharms' illustrating individual data streams. We imagined these different strands operating in tandem to provide micro and macro perspectives on how we can forge new relationships to health and wellbeing.
The question immediately arose of how we could achieve meaningful translations of complex health data. Our initial solution was to turn public health data (derived from Network of Public Health Observatories) into varied surface expressions on a larger installation work, allowing a degree of participation from direct public interaction to inform manipulations of the public data sets. To achieve this we thought about the production of manipulated stacking surfaces that would aggregate into a communal structure.
Our idea for manifesting this health data was to take each data set, determine its dimensions (i.e. which and how many data ranges does it have, what do they represent? e.g. mortality rates, obesity, etc.) and take each of these to be the driving parameters of a set number of ways to cut, punch, emboss or bend thin sheets of material, either paper, card or metal. We would then create one layer of material for each data dimension, apply the parameter controlled action for it (ie, print, cut, punch, bend; where and by how much) and do this for each of the data dimensions.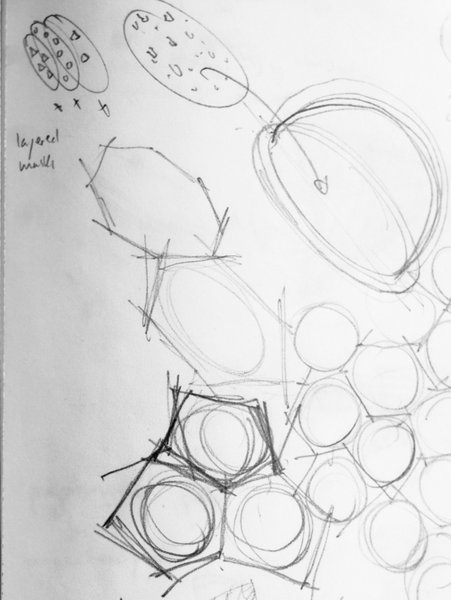 For each dataset (by ward or time span) we would end up with a stack of screens which together would define a unique surface or mask that would be specific in both tactile and visual effect. These stacked screens would make up the facets to be collated into a larger physical structure that would evolve out of the geometry of the base shape and be assembled by members of the audience to 'collectively grow' the public health data installation piece.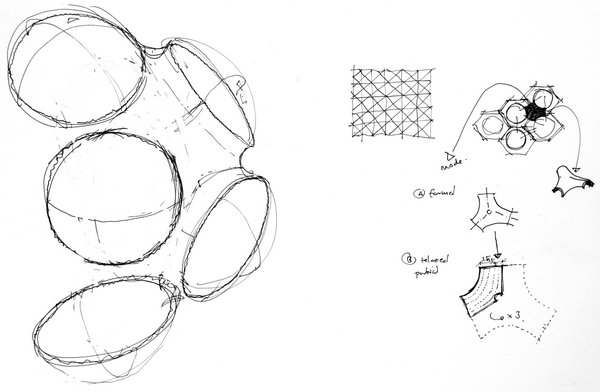 We proposed to use Buckminster Fuller's fly-eye dome as the base for a slightly larger than human size dome structure which would rest on a tripod-like support structure under which visitors could move to look up and in. The fly-eye dome is a design variation on Bucky's earlier geodesic dome structures lending itself well as a projection structure. We planned to use it to present transformed public health datasets which become layered and patterned masks to produce alternating light and shadows from within the dome surface. Each facet, or mask, would be representative of a specific grouping of public health data, either by time interval or by geographic proximity.

In thinking about how this would work as an installation, we  came up with two different projection approaches creating two types of experiences:
Outward facing masks with switch-able internal illumination creating projections that are cast on the gallery wall interiors and,
Inward facing masks with with external illumination where the audience steps inside the dome structure manipulating an exterior light source (or  'sun') around the dome structure by hand.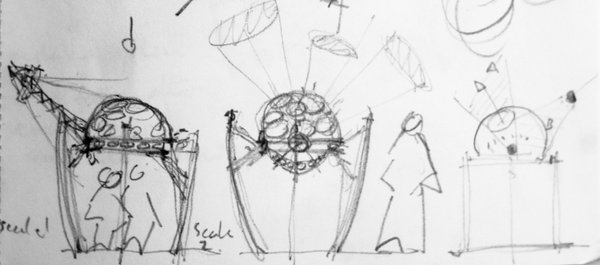 A very attractive benefit of collaborating with Philips is their expertise and product range in professional lighting. In particular, Philips has developed a product series and related technologies called LivingColours which we considered to be a good option for the illumination in our fly-eye domes.
Despite developing this concept quite far, we eventually moved away from it as we felt it didn't encompass enough of a sense of the living and organic processes which we want to engage people in. In many ways we felt it was moving back towards static data visualisations that are too readily 'readable' and which soon cease to have the power to engage people in an ongoing and reflective relationship with how public data can be seen as part of the environment in which we exist.
August 2, 2012 by stefankueppers · 1 Comment
Our third round of shells fresh out of fabrication is here!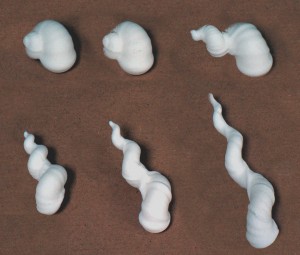 I am excited that we now have shells that are more organic and life-like coming through. To drive this additional complexity I've been experimenting with mixing the combinations of data and exploring how these generate more 'organic' forms as they are fed into different parameters of the growth grammar.
In my last post I described how I've developed a bespoke shell model by programming in JAVA with growth grammars which start out with mathematical principles. These project a spiral onto the surface of a cone in 3D for the primary growth curve. Then I begin to tweak and subvert the surface shape as it grows, adjusting the rhythms and patterning of the data to add a degree of interpretation.
This is very interpretive and not hard science; it is not classic data-visualisation or information graphics. I take sets of health and lifestyle data and make deliberate decisions in how I interpret what kind of 'expression' they generate. It is highly designed and crafted process which I am evolving to achieve both an aesthetic outcome, but also one where the data plays a key role that may not be transparent or simply 'readable' like a graph, but rather becomes emotive.
This is important and different in that we are trying to produce a sense of meaning that is not read through classic symbols but rather through a tactile and visual experience. The tangible form of the shells embodies rhythm, resonance or dissonance; attraction or repulsion.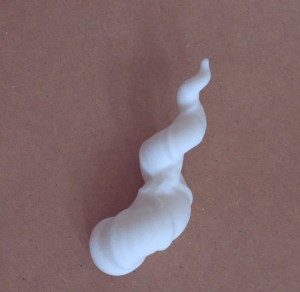 What we are attempting is not just a 'transduction' of health data into physical form, but a transformation of how we develop relationships with that data and what it means for us. The data is captured and transfigured into the physical form of the shells – producing something which is magical, transformative and which cannot be easily read but is heavy with the potential for meaning. The shells become more like talismans than just static instantiations of data.
This is very different to a technique that just takes data and processes it into a visual or physical form. It is not about numbers but about a model of generating shells that are qualitative, meaning producing and change making. It is about how a person could pick up a shell and begin to read their own meanings into it, knowing that it is generated from their own health data. Knowing that the subtle but strange variations in each shell indicate something to be explored in our lifestyles and behaviours.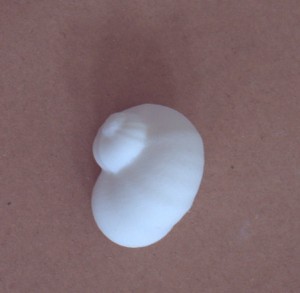 This third generation of shells are moving further towards acquiring a 'life' of their own, becoming objects of meaning in the world. They are shaped by 'lived constraints' in the growth model and are getting expressions that go beyond pure mathematics.
I'm now working on a fourth generation of shells, this time using data posted on the internet using social media.
July 28, 2012 by admin · Comments Off on Newsletter July 2012
Its been over a year since we sent out our last newsletter – not that we haven't been busy, in fact we've been absorbed in a whole range of projects and activities :
Storyweir at Exlab, Hive Beach, Dorset
We have been commissioned by Exlab to create a new project at Hive Beach, Dorset as part of the Cultural Olympiad. The work opens on Saturday 28th July and will remain on site until 9th September. We have 3 days of free talks and 2 nighttime events (projections with live cello) on Friday 3rd to Sunday 5th August – all welcome.
http://proboscis.org.uk/tag/storyweir/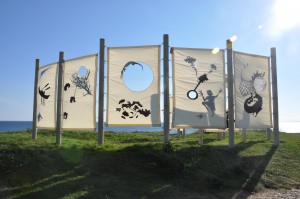 ++++++++++++++++++++


This October sees the launch of our new monthly publication – each month we will crowdsource, print and post out an eBook to subscribers created and shared on http://bookleteer.com sharing the most beautiful, experimental, thought-provoking and inspirational eBooks people have created to inspire and provoke others into creating more of their own.
SUBSCRIBE HERE : http://bookleteer.com/blog/2012/07/introducing-the-periodical/
++++++++++++++++++++



We're also introducing a whole range of new features to http://bookleteer.com this year – public sharing, library pages as well as some exciting new developments later this year. Follow our progress here :
http://bookleteer.com/blog/category/updates-improvements/
We've also dropped the minimum print run for our Short Run printing service to just 25 copies per eBook and the prices for printing A6 eBooks have dropped between 30-50%. Check the prices with our estimator tool here:
http://bookleteer.com/blog/ppod/
++++++++++++++++++++



Proboscis have been collaborating with Royal Holloway's Information Security Group (as part of the their EPSRC/ESRC/TSB research project Vome – http://www.vome.org.uk) to work with a local community in Pallion, Sunderland to create a sustainable knowledge and support network for local people to help each other cope and deal with benefit changes. We have developed a set of simple tools and processes to assist this "Ideas Exchange" – co-designed with the local community and are helping them integrate and adopt them into their ways of getting things done.
http://proboscis.org.uk/tag/pallion/
This Autumn we will be releasing a "Neighbourhood Ideas Exchange" package with versions of the tools that any community will be able to adopt and adapt for their own uses. Look out for announcements in September/October.
++++++++++++++++++++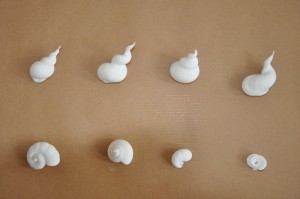 Visualise Lifestreams
Proboscis has been commissioned by Futurecity and Arts&Business Cambridge to collaborate with Philips R&D in Cambridge as part of Anglia Ruskin University's Visualise Public Art programme. We are exploring new forms for motivating people to incorporate health monitoring into their lifestyles by linking personal health data to systems that create tangible outputs. Starting with 3D printed 'shells' whose growth and shape is determined by data sets collected from ourselves, we plan to move on to feeding data to affect the growth of crystals and eventually towards 'growing' a shell organically through tissue engineering.
http://proboscis.org.uk/tag/lifestreams/
++++++++++++++++++++
Recent Publications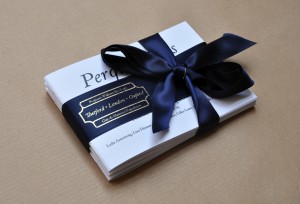 Professor Starling's Thetford-London-Oxford Expedition
by Lisa Hirmer, Andrew Hunter, Josephine Mills, Leila Armstrong, Giles Lane and Hazem Tagiuri
Download Free : http://diffusion.org.uk/?p=2587
Buy a limited edition set :  http://proboscis.org.uk/store.html#profstarling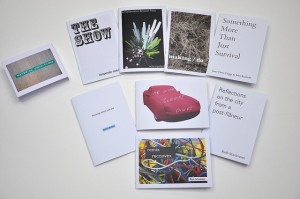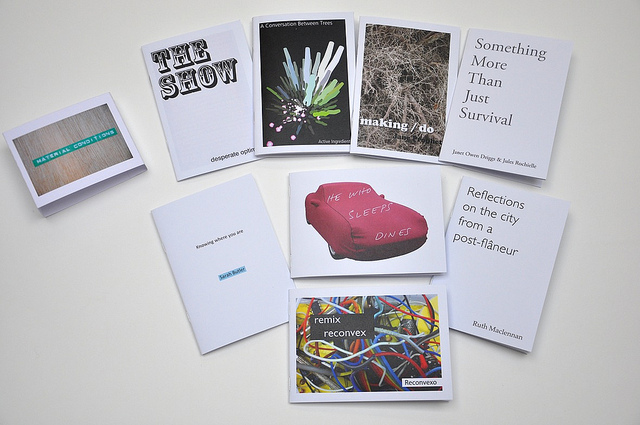 Material Conditions
by Active Ingredient, Desperate Optimists, Jane Prophet, Janet Owen Driggs & Jules Rochielle, Karla Brunet, London Fieldworks, Ruth Maclennan, Sarah Butler
Download Free : http://diffusion.org.uk/?cat=1043
Buy a limited edition set : http://proboscis.org.uk/store.html#materialconditions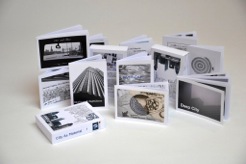 City As Material : London
Contributions by Tim Wright, Simon Pope, Ben Eastop & Alexandra Deschamps-Sonsino
Download Free : http://diffusion.org.uk/?cat=976
Buy a limited edition set : http://proboscis.org.uk/store.html#cityasmaterial1
July 25, 2012 by stefankueppers · Comments Off on 2nd generation of 3D printed Shells for Visualise
I have just come back from the Digital Manufacturing Centre 3D printing lab at UCL where we just had our second round of shells made for us.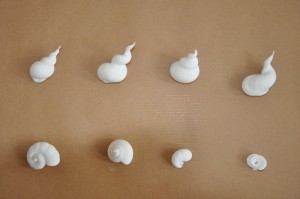 This time around you can see shells which are beginning to have some life (or data to be exact) put in to them. They are 'grown' by using the health data we have previously collected from the body sensors and data logger which we are beginning to use to evolve different types, shapes and sizes of shell.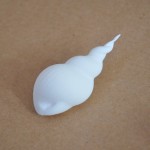 We captured the initial data over a week back in May which consisted of blood pressure, step counts, length of sleep, body temperature, exposure to air pollution and alcohol intake. These were gathered to provide a range of values we could use  to make the shells change the way they are evolved over time.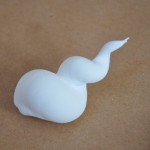 These different dimensions of data are used in our growth model as parameters that influence where and how much the shell grows and in which particular way. Each set of data values contribute to determining how much it grows, how smooth or jagged the surfaces are and whether or not there are other outgrowths. All together this results in a very personalised and specific shape that is unique to each data set.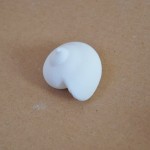 We are planning to fabricate two further sets of shells, one with more extensive data sets informing the shell growth pattern, and the second experimenting with different data sources. More posts to come!
Our growth model as mentioned before is using variants of 'parametric design' via L-Systems and Growth Grammars. Here is a very quick explanation of what these do in principle:
Parametric Design
In a parametric design different numerical values – called parameters – are put into a set of related mathematical formulas or rules. These are able to generate variations of shapes or objects based on different input values. It is for example possible to create a parametric definition of a basic chair that  when combining the height and leg length of a person – can generate a chair with proportions that make it comfortable for that person to sit on. So a parametric design in this case captures the idea of a chair that can be made to fit different bodies – i.e. how many legs the chair has, the way the legs are connected to the seat area, the seat sitting area and the height position of the backrest.
L-Systems
These were invented by a man called Aristid Lindenmayer and are type of formal language that uses sequences of letters that define how something grows over several time periods. They can for example express how a tree expands from its trunk into branches and then into leaves or how a flower's petals are arranged.
Growth Grammars
These are more complicated variations on L-Systems that have a richer set of features that can be used to describe growth models such as plant models. Growth Grammars are used in not just modelling the structure of plants i.e. how it is put together and its parts but also how it functions and its parts interact with each other.
July 16, 2012 by stefankueppers · Comments Off on 1st generation of 3D printed Shells for Visualise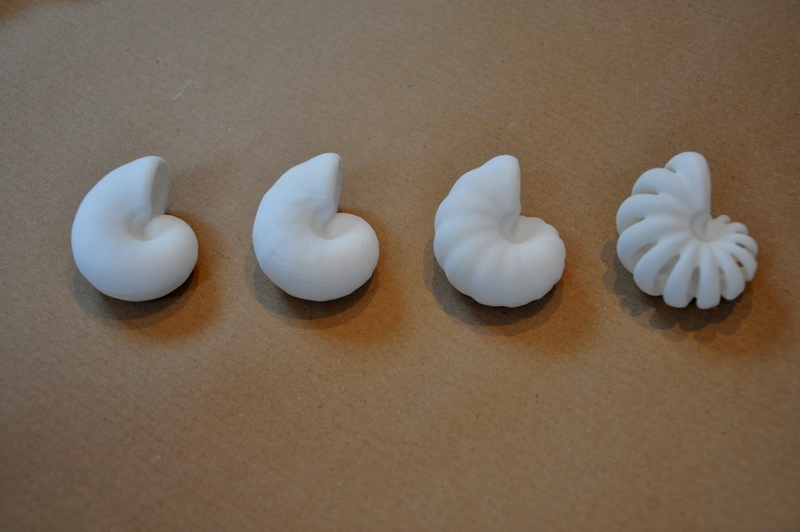 After what has been a broad exploratory research and foraging phase into shell morphology and modelling systems for our Visualise project, I have just picked up the first round of 3d printed shells which we had done at the Digital Manufacturing Centre @  UCL. Thanks to Martin and Richard for their assistance with the 3d printing process!
What you see here is a twist on classic plain formula driven generative shells that you may have seen before. We are experimenting with ways of adapting shell formation of our 3d shells based on data capture we have started in previous experiments in lifestyle and health data monitoring. I have been looking into a variety of generative modelling systems anywhere from those originating in the CAD world to those for plant modelling in the bio and agricultural sciences.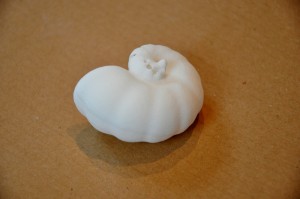 Now I have settled on using a growth grammar platform called XL (it builds on ideas of l-systems but with much more flexibility and dynamic rewriting of growth rules). The XL grammar is interesting as its been developed for plant morphological and systemic modelling, allowing the generative growth rules to be switched based on time variant environmental factors throughout growth cycles.
This offers some exciting possibilities of mimicking real-world feedback patterns of environmental constraints on living entities such as plants or other living systems giving rise to different possible 'expressions' based on the 'quality of life' over time they experience in their environment (e.g. through droughts, wet seasons, sparse or rich nutrition, pollution factors, over-shading, etc.).
The shells you see here are a variations of an evolving shell model that can be infused with our previous and ongoing environmental and personal data capture data sets (e.g. with readings such as daily step-count, blood pressure, sleep pattern regularity) to determine the evolving form.
Look out for further variations on these shells shortly!
July 2, 2012 by Giles Lane · Comments Off on Neighbourhood knowledge in Pallion
Last Thursday I visited members of the Pallion Ideas Exchange (PAGPIE) at Pallion Action Group to bring them the latest elements of the toolkit we've been co-designing with them. Since our last trip and series of workshops with them we've refined some of the thinking tools and adapted others to better suit the needs and capabilities of local people.
Using bookleteer's Short Run printing service we printed up a batch of specially designed notebooks for people to use to help them collect notes in meetings and at events; manage their way through a problem with the help of other PAGPIE members; work out how to share ideas and solutions online in a safe and open way; and a simple notebook for keeping a list of important things to do, when they need done by, and what to do next once they've been completed.
We designed a series of large wall posters, or thinksheets,  for the community to use in different ways : one as a simple and open way to collect notes and ideas during public meetings and events; another to enable people to anonymously post problems for others to suggests potential solutions and other comments; another for collaborative problem solving and one for flagging up opportunities, who they're for, what they offer and how to publicise them.
These posters emerged from our last workshop – we had designed several others as part of process of engaging with the people who came along to the earlier meetings and workshops, and they liked the open and collaborative way that the poster format engaged people in working through issues. We all agreed that a special set for use by the members of PAGPIE would be a highly useful addition to their ways of capturing and sharing knowledge and ideas, as well as really simple to photograph and blog about or share online in different ways.
Last time I was up we had helped a couple of the members set up a group email address, a twitter account and a generic blog site – they've not yet been used as people have been away and the full core group haven't quite got to grips with how they've going to use the online tools and spaces. My next trip up in a few weeks will be to help them map out who will take on what roles, what tools they're actually going to start using and how. I'll also be hoping I won't get caught out by flash floods and storms again!
We are also finishing up the designs of the last few thinksheets – a beautiful visualisation of the journey from starting the PAGPIE network and how its various activities feed into the broader aspirations of the community (which Mandy will be blogging about soon); a visual matrix indicating where different online service lie on the read/write:public/private axes; as well as a couple of earlier posters designed to help people map out their home economies and budgets (income and expenditure).
Our next task will be to create a set of StoryCubes which can be used playfully to explore how a community or a neighbourhood group could set up their own Ideas Exchange. It'll be a set of 27 StoryCubes, with three different sets of 9 cubes each – mirroring to some degree Mandy's Outside the Box set for children. We're planning to release a full Neighbourhood Ideas Exchange package later this summer/autumn which will contain generic versions of all the tools we've designed for PAGPIE as well as the complete set of StoryCubes.
May 30, 2012 by stefankueppers · Comments Off on Shells for our Visualise commission
In one of our current (and I feel, pretty exciting) commissioned projects that is part of the Visualise Programme, we are looking at new ways of making accessible interpretations and translations of information in a physical series of objects instead of another classic information visualization.
Although there are many beautiful data visualisation examples out there, the big challenge they often face is that they are very frequently inaccessible to larger audiences. We are really interested in finding ways of creating something very emotive and tactile, giving a more intuitive insightful access to understanding content such as personal health information which really matters to people. We want to overcome it often being hard to decipher with current approaches and tools without being a health expert.
Some interesting ideas are swirling around and en route I could reconnect with some 'old friends' that I got to know while still an architecture student many years ago: I have been revisiting D'Arcy Thompson's On Growth and Form and his in depth study of shell formation as an inspiration of how we might produce our own little evolving artefacts out of re-interpreted data spaces.
We have just been in the process of carrying out our own personal health data-capture with some off-the shelf kit (e.g. pedometer, blood-pressure, temperature) as well as environmental sensing via a couple of custom build Arduino data-loggers; the results of which we are now using for  sketching out a variety of generative models for our new artefacts.
Watch this space for our first sketches of growing data!
May 19, 2012 by Giles Lane · Comments Off on 3 days in Pallion
This week just passed Alice, Haz and myself have been running some co-design workshops with local community members in Pallion, a neighbourhood in the city of Sunderland, and with Lizzie Coles-Kemp and Elahe Kani-Zabihi of Royal Holloway's Information Security Group, hosted at Pallion Action Group. The workshops, our second round following some others in early April, were focused around visualising the shape, needs and resources available to local people in building their own sustainable knowledge and support network – the Pallion Ideas Exchange. We also worked on testing the various tools and aids which we've designed in response to what we've learned of the issues and concerns facing individuals and the community in general.
The first day was spent making a visualisation of the hopes and aspirations for what PIE could achieve, the various kinds of activities it would do, and all the things they would need to make this happen. Based on previous discussions and workshops we'd drawn up a list of the kinds of activities PIE might do and the kinds of things they'd need and Mandy had done a great job over the past couple of weeks creating lots of simple sketches to help build up the visual map, to which were added lots of other issues, activity ideas, resources and hoped for outcomes.
Visualising PIE this way allowed for wide-ranging discussions about what people want to achieve and what it would need to happen – from building confidence in young people and the community more generally, to being resilient in the face of intimidation by local neer-do-wells. Over the course of the first afternoon the shape changed dramatically as the relationships between outcomes, activities, needs, people and resources began to emerge and the discussion revealed different understandings and interpretations of what people wanted.
On the second day we focused on the tools and aids we've been designing – a series of flow diagrams breaking down into simple steps some methods for problem solving, recording and sharing solutions and tips online, how to promote and share opportunities to people they would benefit and things to consider about safety and privacy before posting information online. We've also designed some simple notebooks with prompts to help do things like take notes during meetings and at events, a notebook for breaking problems down into small chunks that can be addressed more easily alongside place to note what, who and where help from PIE is available, and a notebook for organising and managing information and experiences of PIE members about sharing solutions to common problems that can be safer shared online. As the props for a co-design workshop these were all up for re-design or being left to one side if not relevant or useful. An important factor that emerged during the discussion was that people might feel uncomfortable with notes being written in a notebook during a social event – the solution arrived at was to design a series of 'worksheet posters' which could be put up on the walls and which everyone could see and add notes, ideas or comments to. The issue of respecting anonymity about problems people have also led to the suggestion of a suggestions box where people could post problems anonymously, and an 'Ideas Wall' where the problems could be highlighted and possible solutions proposed. We came away with a list of new things to design and some small tweaks to the notebooks to make them more useful – it was also really helpful to see a few examples of how local people had started using the tools we've designed to get a feel for them: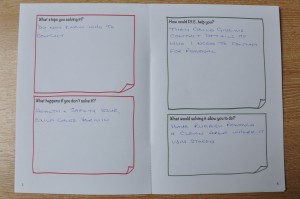 On the afternoon of the second day we also spent a long time discussing the technologies for sharing the community's knowledge and solutions that would be most appropriate and accessible. We looked at a whole range of possibilities, from the most obvious and generic social media platforms and publishing platforms to more targeted tools (such as SMS Gateways for broadcasting to mobiles). As we are working with a highly intergenerational group who are forming the core of PIE (ages range from 16 – 62) there were all kinds of fluencies with different technologies. This project is also part of the wider Vome project addressing issues of privacy awareness so we spent much of the time considering the specific issues of using social media to share knowledge and experiences in a local community where information leakage can have very serious consequences. Ultimately we are aiming towards developing an awareness for sharing that we are calling Informed Disclosure. Only a few days before I had heard about cases of loan sharks now mining Facebook information to identify potential vulnerable targets in local communities, and using the information they can glean from unwitting sharing of personal information to befriend and inveigle themselves into people's trust. The recent grooming cases have also highlighted the issues for vulnerable teenagers in revealing personal information on public networks. Our workshop participants also shared some of their own experiences of private information being accidentally or unknowing leaked out into public networks. At the end of the day we had devised a basic outline for the tools and technologies that PIE could begin to use to get going.
Our final day at Pallion was spent helping the core PIE group set up various online tools : email, a website/blog, a web-based collaboration platform for the core group to organise and manage the network, and a twitter stream to make announcements about upcoming events. Over the summer, as more people in Pallion get involved we're anticipating seeing other tools, such as video sharing, audio sharing and possibly SMS broadcast services being adopted and integrated into this suite of (mainly) free and open tools.
The workshops were great fun, hugely productive but also involved a steep learning curve for all of us. We'd like to thank Pat, Andrea, Ashleigh and Demi (who have taken on the roles of 'community champions' to get PIE up and running) for all their commitment and patience in working with us over the three days, as well as Karen & Doreen at PAG who have facilitated the process and made everything possible. And also to our partners, RHUL's Lizzie and Elahe who have placed great faith and trust in our ability to devise and deliver a co-design process with the community that reflects on the issues at the heart of Vome.
May 18, 2012 by stefankueppers · 1 Comment
This week I have been putting together a little Arduino data logger for our current research collaboration with Philips in our Art & Tech commission project.
We are exploring the translation of health and lifestyle data into new forms of tangible artefacts and for this we revisited mobile data-capture using Arduino boards to inform our early prototypes.
Alongside some Arduino boards we still had in the office I picked up a current crop of useful bits and pieces from Cool Components  and RS  (OpenLog SD logger + TGS2620 gas sensor) to make a quick, small and simple data-logger  for simple capture of volatile gas proximity and  basic galvanic skin response indicating anxiety levels.
We need to capture long time periods of this sort of data on the move and thus were looking for a non-PC based data-logging set-up we could build ourselves. The Openlog board from Sparkfun is pretty convenient as it hooks up directly to the Arduino and can take micro-flash cards of large sizes so I got some 8GB cards for our logging exercises which will last for some good amount of data-capture time.
The Openlog board is tiny (literally a bit smaller than a 50 pence coin) and pretty straight forward to work with: It just hooks to the Arduino board in soft-serial mode. The galvanic skin response is better to be redone with an op-amp but a rudimentary approach will do for now for initial sketch-testing as we can always improve on the circuit later.
I will post some more feedback when I have played around with it some more.
Resources:
OpenLog github site documentation and code
Arduino Gas detection Fritzing sketch
May 14, 2012 by stefankueppers · Comments Off on Citizen Science in action: NASA Space Apps Challenge
Taking part in the 2012 NASA Space Apps Challenge
 Within the Public Goods Lab  here at Proboscis we have been exploring a number of themes we are tying together, one of which is a strong interest in the practice and production of 'citizen science'. We like getting hands on and are always keen to learn from exitisting models and projects to understand the issues and possible modes and obstacles to production and  delivery and so it makes a lot of sense for us to participate in projects that we can learn from.
To this end in late April I spent a fun weekend with my friend James from Imaginals and other space-fanatics at ISIC, the International Space Innovation Centre in Harwell, Oxford which played host to an extraordinary and fun challenge:
We joined the Oxford group of the NASA Space Apps Challenge; a brilliant event that was hosted in 25 cities around the globe (e.g. San Francisco, Tokyo, Melbourne, Canberra, Jakarta, Exeter; Nairobi, Sao Paulo, Santo Domingo and McMurdo Station, Antarctica….) drawing a crowd of 2000+ participants interested in creating 'Apps' relating to NASA space science under a number of possible themes; e.g. Software, Open Hardware, Citizen Science and Data Visualization.
The NASA Space Apps challenge was conceived as part of a much larger  and very interesting ongoing US and global agenda in open government via the  Open Government Partnership. The US Open Government Initiative is translating directly into Open Government activities at NASA; a programme to generate more interest in, access to and popularise ideas around NASA's space science programme and enhance public visibility.
Our impromptu team (primarily assembled on the workshop weekend itself) consisted  -Emal, Peter, James and myself – joined up because of our mutual interest in the theme of "Mobile Environment Capture". We clubbed together with a hope of coming up with something that would relate it to citizen science and in particular exploring participatory models and ideas.
With lots of ideas being thrown around the table on the Saturday – for while we were  joined by from ESA scientists  who gave us some great insights – we decided to produce an idea that is looking to capture the excitement of engaging with space science from the ground by connecting citizen scientists through to the professional science community via our concept 'StrangeDesk'. It's our way to capture, share and aggregate odd, out of the ordinary and potentially  important environmental events and connect them through the social web with the wider world including the professional science community to use and elaborate upon.
Excitingly, in the weekend competition we must have hit some kind of nerve with the concept as we were lucky enough to win second prize in the local Oxford selections and are now moving into the second round with our idea.
Please check out our promo video we produced with the great help from Izzy Way at Imaginals for the second round of the competition on vimeo: StrangeDesk Promo
Support us by voting for it on the Talenthouse competion web site! and watch this space for any further news on this initiative!
You can also check out the twitter feed on the SpaceApps challlenge on twitter under #SpaceApps…
May 11, 2012 by Giles Lane · 1 Comment
Back in February Proboscis was commissioned by Andy Robinson of Futurecity, with the assistance of Dipak Mistry of Arts & Business Cambridge, to undertake an Art+Tech collaboration with a local industry partner in Cambridge as part of Anglia Ruskin University's Visualise programme. This strand seeks to engage "leading Cambridge technology companies to collaborate with contemporary artists on the creative use of technology in public life."
Over the past few months Stefan and I have been meeting with David Walker and Steffen Reymann of Philips R&D (based in the Cambridge Science Park) to establish a creative dialogue. The initial topics for our creative exploration were suggested by Philips based on research subjects being explored in their lab – Near Field Communications and health monitoring technologies. Our discussions quickly began to revolve around personal motivations for monitoring health and lifestyle –
Why do people routinely lose abandon using health monitoring technologies?
What might inspire new habits that actively involve monitoring?
How could we create delightful ways for people to make connections between personal data and Quality of Life?
How could we rethink the nature of data collection away from the purely rational towards the realm of the numinous and speculative?
Our initial thinking suggested that perhaps the problem with data collection is that it is often too crude and reductive – trying to make impossibly simple connections between phenomena in a complex system. Data visualisations are often barely more than pretty graphs – but our lives, our environments and the ways we live are so much more than that. How might we make tangible souvenirs from the data generated by our bodies and habits that could help us discern the longer term, harder to perceive patterns?
As our discussions have continued we have begun to explore how we might generate talismanic objects – lifecharms – from personal monitoring data using 3D fabbing. Things which could act as everyday reminders about patterns the data suggests, which are at once both formed of the data and yet do not offer literal readings of the data. Objects which are allusive, interpretative and perceptible, but still mysterious. What would it feel like to have an object in one's pocket that was generated from data gleaned from one's own body and behaviours? How might this help us maintain a peripheral awareness of the things we eat, how much we exercise, our general state of happiness and perceive the subtle changes and shifts over time?
Stefan is writing elsewhere how we have been inspired by shells – excretions produced by creatures that tell (in a non-literal way) the story of the creature's life – what minerals it ingested, what environmental factors affected it. For the lifecharms we're experimenting with using personal data to drive 3D morphogenetic algorithms that can generate unique shell-like forms which we'll then render into tangible souvenirs.
As a more macro counterpoint to the micro of the personal lifecharms we have also been considering how local public health data could be translated into forms which could be experienced as a group in a  public setting – we're investigating making a 'fly eye' geodesic dome with a light source to throw light upon the patterns in the data.
We'll be continuing our discussions with Philips for another 3 months or so, gathering some test data (from ourselves) then making some prototypes and maquettes of our ideas for an event in Cambridge in the Autumn where we'll present our work.
April 23, 2012 by aliceangus · Comments Off on Ideas exchange with Pallion
Just before Easter we were back in Sunderland working with Pallion Action Group and Royal Holloway, University of London's Information Security Group  on the project to help build a community network for people to share ideas about money, spend and budgets in ways that help them cope with the massive changes in the benefits system and reduction of the public sector's contribution to the local economy.
I'm finding each time I visit PAG I'm more and more amazed at their ability to bring people together and invent solutions to tackle serious problems through creative thinking and activity. Their projects range from street dance, to pre-employment confidence building, mentoring of young people and projects to engage older people with technology. Although PAG are not an arts organisation their approach does remind me of two media arts orgs – Information and Cultural Exchange (ICE) in Western Sydney Australia and Knowle West Media Centre in Bristol. ICE  open their doors to all sections of the diverse western Sydney community to join in a program of activities that enable communities and artists to tell the stories of this extraordinary place. Knowle West Media Centre is a media arts charity that aims to develop and support cultural, social and economic regeneration supporting communities to engage with, and benefit from, digital technologies and the arts.
These places have a commitment to valuing everyone's voice in a democratic space. They've created environments that, because they are trusted and run by the community, encourage people to come to them they need an answer or a problem solved or just want to be involved. They all use creative processes, arts, music and film in their projects and through it are able to connect up people, ideas and communities to find solutions, support initiatives and 'make things happen' that are both practical and transformative.
PAG "was formed in 1993 by a small group of local residents who intended to take action relating to some of the problems that their community was facing." Its mission is "To work to improve the living conditions, community facilities, social, educational and economic opportunities available to the residents of Pallion and surrounding areas of the City of Sunderland."
Spending a few days in the building you get to see the way that PAG subtly makes opportunities for people to work together, to help each other as well as themselves. They are adept in seeing people's passions, capabilities and capacities and supporting them. It doesn't take long being there to be struck by the perceptive, resourceful and intelligent people who are involved in Pallion Action Group. People of all ages from many walks of life who have found themselves facing degrees of difficulty over lack of employment and a complex confusing benefits system.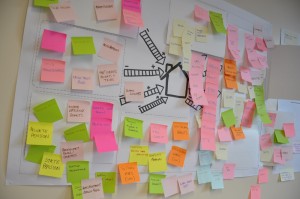 On this last visit we were working with PAG on a shared design approach to mapping the broad themes, areas and issues and began to collect sample stories and experiences. We started with some basic explorations of resources in the home; what comes in and what goes out. It led onto more in-depth explorations of people's perceptions : where did these things sit in relation to one another; what things people can rely on and what are unreliable; what is fixed, what changes? Finally we moved onto mapping what people's aspirations are and the barriers that get in the way of achieving those. After these sessions we collaborated with members of PAG on scoping the next stages of the project and how it will intersect with current PAG activities and be supported by people involved in PAG. The discussion concluded that for this network to be of value it will have to enable people to improve their situation and not reinforce fears. Our focus for the project now rests on how what Proboscis does or brings to the process can connect with and supports PAG's own work; how we can build on and exploit PAG's skills and enhances (rather than adding more work) their efforts to build on their positive approach.
April 4, 2012 by mandytang · Comments Off on Preparations for Pallion
As part of our work on the VOME project with researchers at Royal Holloway, University of London's Information Security Group we are working with Pallion Action Group in Pallion in Sunderland on a community engagement project to co-design a process with the local community in Pallion, Sunderland to create a knowledge network around money, spend and budgets. We are collaborating with PAG to identify the areas and issues challenging people around  household economies.  The project feeds into VOME's  aim of "exploring how people engage with concepts of information privacy and consent in online interactions".
We've have been co-designing designing a set of huge posters with people at PAG to help gather knowledge and find the right language to use. We took a first set up recently for the first exploration session, and  based on peoples' comments revised and changed them and will be heading off to do a two day series of activities with local people to dig deeper into peoples concerns about costs, spend, what we can rely on and what is unreliable. I think the project is going to involve some very interesting cycles of creating, discussing, revising, changing and re-producing materials until we can collaboratively come up with the right materials.
March 19, 2012 by stefankueppers · Comments Off on Turntable Hack
The other week Alice and Mandy started evolving ideas around the use of Zoetropes. Mandy produced some wonderful origami birds and Alice sketched out a series of cardboard mock-ups on a wooden 'cheese board' turning platter. These worked nicely for some very initial sketches but would not allow filming well and the rotation speed would vary.
Alice found some great turntable hacks for Zoetrope out on the web that got us thinking: Our Zoetrope experiments needed more control and flexibility in the electronic and mechanical design aspects so rotation speed could be controlled more precisely in future design iterations.
Ok: The Public Goods Lab (i.e. myself and the kit…) got involved in its technical capacity to support this. Alice brought in her old Technics turntable and I had a go at making our own motor driven Zoetrope as a hack from it: As it turned out with her turntable the real issue was that it it did not allow placing arbitrary size objects on the platter as the Technics model was designed as a slide-out chassis so we needed to do something with it before we could use it for Zoetrope testing.
I got onto disassembling the chassis getting the rotating platter out of it with its motor. The electronics were so tied to the chassis that I decided to just fix a stepper motor on the side of the platter base and made a little Arduino controller and breadboard motor driver circuit to go with it. The driver circuit is just suing a ULN2003A chip for a quick and simple test ( That chip is a multi-transistor package so I did not have to roll my own H-bridge).
I first used a unipolar stepper  [4 connections] but the circuit [I used this post from eLABZ blog ] was getting a bit hot with a floating voltage across the driver chip so I ended up reverting to a bi-polar stepper motor (still using the same circuit as above but dropping the floating voltage and this works just fine without the driver chip overheating. There are two poer supplies, one driving 5V for the Arduino board and another 12V supply for the stepper motor driver. Both were taken from an old hard disk power supply and wired into a breadboard. The circuit used has a tow small switches that let you change the stepper direction which is a nice convenience.
More code hints for Arduino stepper control see the
introductory Arduino stepper control tutorials
The code can be tuned to change the speed of the stepper a little bit but this could alaso be extended with more control buttons in the circuit which we may do if we really need it.
February 27, 2012 by aliceangus · 6 Comments
One of the definitions of Public Goods in economics terms describes them as goods that are not diminished by a persons consumption of them. The air is cited as an example, sometimes the beach, street lighting, free broadcast television and so on (though in the 'real world' perhaps nothing really fits this description).  Are there other interactions we value that might be called public goods?  Things that people feel are precious about the places and communities they belong to – stories, skills, games, songs and so on. Maybe they are more intangible than a place, or element or thing, like the way people use local markets as places to meet, converse or share knowledge.
The notion of  Public Goods comes up often in our work; common space and 'the commons' as a public good for Being in Common; the role of markets and independent traders in Lancaster for As It Comes, and in Hertfordshire for With Our Ears to the Ground and the social impact of technologies for Urban Tapestries, Snout and Social Tapestries. I can't quite pinpoint what these public goods are and I want to try and make a bit more sense of them for our Public Goods programme so I'm working with Mandy to create a Compendium of Public Goods  – a series of short animations inspired by many of the conversations and interviews we have had with people about their lives and communities. We are starting with a look back over conversations I had with the March History Group in Lancaster about jumble sales, hand me downs and knitted swimming suits… remember knitted swimming suits anyone?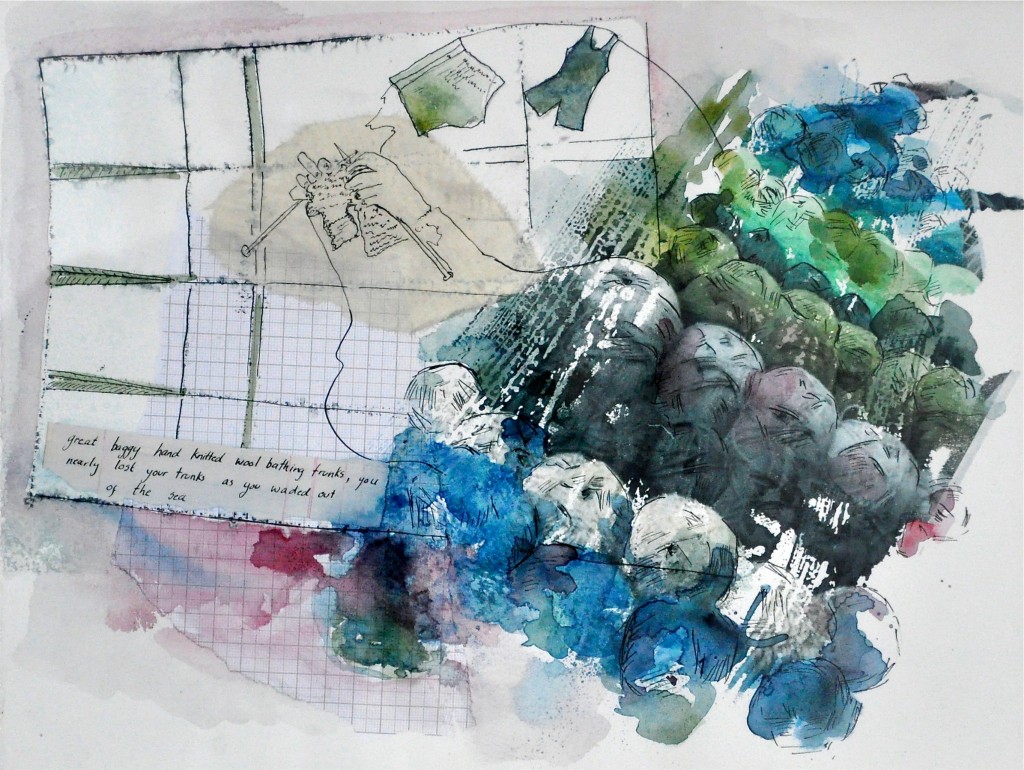 November 21, 2011 by mandytang · Comments Off on Drawing for Agencies of Engagement
Recently the Proboscis team have been working with the Centre for Applied Research in Educational Technologies (CARET) and Crucible at the University of Cambridge on a collaborative research project. As the artist for this project, my responsibility ranged from creating visual notations during discussion and brainstorming sessions to illustrating the outcomes of the teams' reflections in the form of insights and observations. My work was incorporated into a set of books known as Agencies of Engagement.
Each book required a different approach to create a series of illustrations, to accompany the written narrative.
The very first being, visual notation. I used this in the early stages of the project to capture the different ideas discussed during brainstorming sessions. The challenge here was that the discussion was live, it was vital to listen carefully; picking out words to sketch as fast as possible and trying not to fall behind. The idea to this approach was to allow others to see the dialogue visually, the illustrations represented words, topics and how it connected with each other.
The next series of illustrations was aimed to capture the moment of an activity, it was placed in the book describing the project's progress (Project Account). The sketches consisted of members taking part in a workshop, it was illustrated by using the photographs taken during the session as the foundation and creating a detailed line drawing on top to accompany the detailed nature of the Project Account book.
The most challenging of them all was for the book, Drawing Insight, this book consisted of the teams' insights and observations. The illustrations were quite conceptual, and although accompanied with captions the representations of these illustrations needed to be obvious to the reader. Thus being a very iterative process and required a lot of patience, I would often talk to the team to define the meaning behind captions to develop sketches to reflect it and then after a thorough review sketches would be tweaked, polished and re-polished until we felt that they had captured the right feeling.
The illustrations used in the Method Stack book, took on the same principle as the Project Account but with less detail. The aim to this approach was to simply suggest and spark ideas in relation to the thorough explanation to each engagement method, by keeping it as simple line drawings it becomes easier for the reader to fill in the blanks with their own creativity.
Finally, Catalysing Agency had a combination of both visual notations from an audio recording from the Catalyst Reflection Meeting and conceptual illustrations like those used in Drawing Insight.
This was my first research project with Proboscis, it was a very intricate one and no doubt the experience I gained from this will be invaluable. Learning about the different methods of engaging with participants of this project and putting them into practice, and deciphering complex findings into a visual to give an insight to others were the main lessons learnt throughout this project, it emphasised the importance of dialogue and communication.
Agencies of Engagement has enabled me to explore and refine my skills in terms of the different approaches to creative thinking. It wasn't as simple as sketch what you see; there were multiple layers of things to consider – meanings, perception and how the illustrations were to be perceived. Not only was I able to hone my artistic skills in my comfort zone of conceptual illustrations, I was able to explore new techniques such as visual notations in a live situation and both styles of line art for Project Account and Method Stack.
I've received my own copy of the finished publication and am overwhelmed with pride, the team did an amazing job and I look forward to participating in more projects like this.
November 17, 2011 by Giles Lane · 2 Comments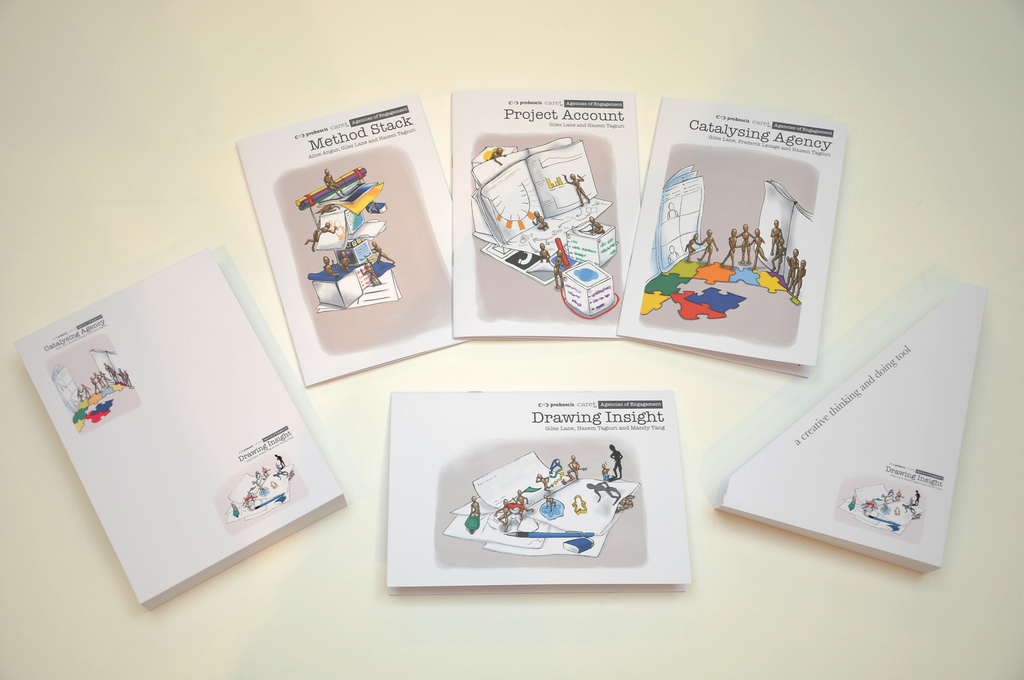 Agencies of Engagement is a new 4 volume publication created by Proboscis as part of a research collaboration with the Centre for Applied Research in Educational Technology and the Crucible Network at the University of Cambridge. The project explored the nature of groups and group behaviours within the context of the university's communities and the design of software platforms for collaboration.
The books are designed to act as a creative thinking and doing tool – documenting and sharing the processes, tools, methods, insights, observations and recommendations from the project. They are offered as a 'public good' for others to learn from, adopt and adapt.
Download, print out and make up the set for yourself on Diffusion or read the online versions.
February 2, 2011 by Giles Lane · 3 Comments
This year we will begin a major new programme of projects exploring the intangible things we value most about the people, places and communities we live in : Public Goods. Through a series of projects over a 5 year period we'll be making artworks, films, events, exhibitions and publications in places across the nation (and hopefully abroad too) working in collaboration with both other creative practitioners and local people.
In this first year we're planning a series of smaller research projects to help us meet and engage with collaborators, identify places and communities, themes and activities. We'll be using our City As Material format for collaborative urban exploration and zine-making as a method of investigating new places with local people, and also focused projects, like Alice's As It Comes, in both urban and rural settings exploring other knowledges and experiences that are often overlooked or are being swept away by the fast pace of social change. We also plan to continue our research collaborations into new technologies for public authoring, play and sensing the world around us (such as Urban Tapestries, bookleteer and Sensory Threads).
Our aim is to build up an archive, or archives, of the intangible goods that people most value and want to share – transmitting hope and belief through artistic practice to others in the present and for the future. In the teeth of a radical onslaught against the tangible public assets we are familiar with (libraries, forests, education etc), Public Goods seeks to celebrate and champion a re-valuation of those public assets which don't readily fit within the budget lines of an accountant's spreadsheet.
We'd love to hear from communities, practitioners or organisations who'd like us to work with them around this theme – do get in touch.
December 14, 2010 by Giles Lane · 1 Comment
At the beginning this year I started planning how we could begin to introduce bookleteer into education and learning contexts and programmes – not just in formal settings such as schools, colleges and universities, but also in other spaces and places where learning takes place : museums, community centres, libraries, archives and grassroots groups.
We began this journey with a Pitch Up & Publish workshop in February co-hosted by former teacher, writer and digital evangelist at TeachersTV, Kati Rynne which was aimed at teachers and creative people who work in education settings. Among the participants who took part was Ruth from Cambridge Curiosity and Imagination who have ended up creating around a dozen eBooks for workshops and projects they've been running with people of all age groups. Others have also used bookleteer in their own projects and for creating teaching and learning outcomes – workbooks, notebooks, documentation and course materials – and not just in English, but Hindi and Arabic so far too.
Our own City As Material event series has also outlined a simple model to bring a group of people together to explore an idea, place or theme and then collaboratively produce eBooks (you can follow the development of the series over at diffusion.org.uk). In these events we've shared lots of local knowledge and experience within the group of participants, and found creative ways to share and explore themes of common interest with other people. Its very much in the informal/non-formal learning space (one of the participants was Fred Garnett, a former policy advisor at Becta who's written on and worked extensively in this area) and I think it suggests exciting ways in which hyper-local groups can come together to explore or pool knowledge and experience, capture and share it in a rapid and very easy way not only among themselves but with wider communities too.
More recently we've been joined by Education Assistant, Christina Wanambwa, on a 6-month placement whose role is to help extend and focus our efforts on working both in formal and informal learning. We've begun a collaboration with Soho Parish Primary School, where she'll be spending 1 day a week from January til Easter – helping both teachers and students use bookleteer to create tangible outcomes from curriculum based projects. We're also using this project to understand more about the specific needs of schools in using online platforms like bookleteer; potentially to build a separate schools version that suits the context of authoring and sharing by children and the need for oversight by staff around issues such as child protection.
Christina's also begun a research and outreach project visiting other kinds of learning environments to see how bookleteer could be weaved into their existing education programmes to add value and fun. She'll be publishing an eBook of ideas relating to each place she visits over the coming months, as well as posting about her research on the bookleteer blog. Her first post discusses a recent visit to the Museum of Childhood (download the eBook).
bookleteer is about helping people make and share beautiful publications of their own – whether they handmake the results or choose the PPOD professional printing service. We want to help people find new and dynamic ways to record and share the ideas, stories, knowledge and experiences they have – learning and exchanging things of value as they go. bookleteer has enormous potential to enable people to make and share things of their own, books and storycubes; things which they can share with people all around the world, without the problem of shipping physical objects. Hand-written eBooks can be scanned in and made available online in the same way as 'born digital' ones and can also be turned into professionally printed books too.
We'd love to hear from other people in education and learning contexts who see the potential of using bookleteer in their own work and play, want to try it out and share their ideas, experiences and templates with others. We'd like to see bookleteer evolve into more than just a tool – into a community of practitioners creating and sharing across many languages, geographies, interests and outcomes. In the new year we'll be launching new functionality which will open it up even further. Watch this space.
September 17, 2010 by Giles Lane · Comments Off on Graffito at London Design Festival
Next week (Thursday 23rd to Sunday 26th September) Graffito will be exhibited at the Tent Digital in the Truman Brewery, Brick Lane as part of the London Design Festival. Around 19,000 visitors are expected at the venue over the four days, and we will also be presenting the project at a special event for UK Trade & Investment.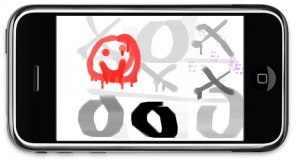 We've created a special Diffusion eBook about the project for the event – where we'll have some PPOD printed copies to give away. We've also done some early analysis of the server logs. To date we've had over 8,000 downloads of the App from the iTunes App Store and 18,000 connections since August 10th (that's about 500 people a day playing with it). The map below shows where people have been connecting from (based on their iPhone/iPad GPS).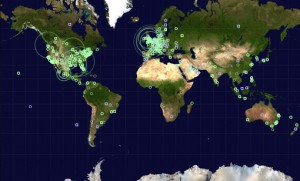 Come along and take part.
September 8, 2010 by Giles Lane · 1 Comment
Some videos from Graffito in use at the Vintage@Goodwood festival
August 25, 2010 by hazemtagiuri · Comments Off on Graffito at Vintage Festival
Last week, I got a chance to help out the Graffito crew with their installation at the Vintage at Goodwood festival, in Chichester. This was the festivals first year, set up by Wayne and Geraldine Hemingway, along with other curators, to celebrate five decades of British music and culture. The Graffito installation was in the 80s Warehouse area, a mock abandoned industrial Warehouse; an ode to the 80s rave and acid house scene. A huge digital LED screen was linked to a handful of iPhones with the Graffito app installed, (the app was also available to download for free from the Apple apps store, the first taker being a very persistent and enthusiastic kid) which we handed out to various people to try out, their collaborative doodles instantly appearing on the screen.
The effect was amazing, and it took me a while to actually surrender the iPhones in my care to eager festival goers. When night beckoned, and the music from the amazing sound-system became more intense, the screen became trance inducing, and people got really involved. After capturing some of the more interesting screen shots, we compiled them in a blank eBook sketchbook, handily designed and provided by Giles, to chronicle the event. We also made StoryCubes with the Graffito logo and instructions on how to download the app, and left them around the arena. The Graffito crew are looking to do similar events in the future, so keep an eye out – hopefully I'll be there hogging the iPhones once again.
Gallery: (click to enlarge)